REPLENISHMENT & DOSING SYSTEMS
LAS liquid replenishment systems
 offer closed-loop control of chemical processes. I/O, pumps, feedstock delivery points, flow rates, choice of materials, and controls are engineered as a system to fulfill your requirements.  Replenishment is delivered in response to either analysis results, process throughput, or operator requests.  These systems are used for cleaning, etching, plating, anodizing, and pre-treatment line chemical makeup, delivery, and replenishment;  chemical process and wastewater treatment dosing; and general liquid chemical maintenance.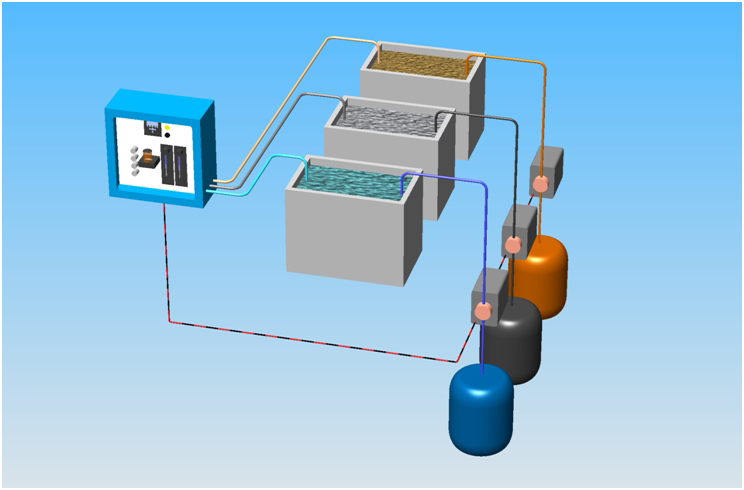 Chem process control loop with auto sampling, analysis & replenishment
Features include
Single or multiple pumps
Single or multiple destinations
Full-auto, semi-auto (approved), and requested-delivery modes
Auto-delivery limits
Feedstock low alarms
Self-priming liquid delivery
PC or keypad user interface
Stand-alone or integrated operation
Initiated by analysis, event, counter/totalizer, or operator request
Custom operations configured for blending, mixing, or sequencing
Tabulated, exportable replenishment history to Excel, SQL, MODBUS, etc.
Turnkey systems including installation, calibration, and training.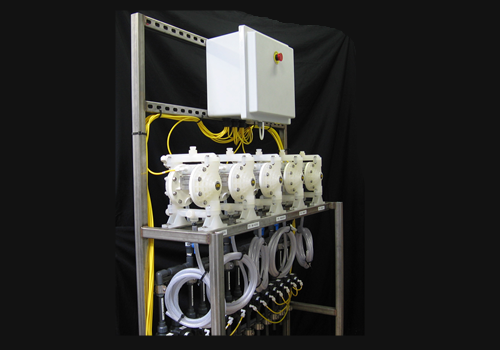 L220 – Bulk Chemical Replenishment System
Closed-loop chemical control with recording and alarming
Milliliter to unlimited volumes
Pneumatic or electric pumps
High purity Teflon, inert PVDF, and cost-effective polypro systems
Robust and high-resolution flow sensing options
Optional display and keypad for local or stand-alone operation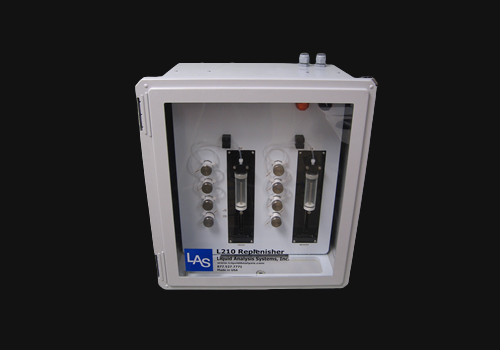 L210 – Precision Liquid Dosing & Replenishment System
Inert and high purity liquid flow path
Ranges: 0.01 to 100 ml/min
Up to 48K step/stroke resolution
Discrete chemical dosing or continuous delivery
Single, dual, or tandem pumps
Liquid Analysis Systems, Inc. has over 30 years of experience in design, manufacture, and servicing of chemical process analysis and control equipment, software, and systems. Our products and services include both standard and custom solutions to chemical process control problems. For the solution to your chemical process control requirements…