PC INTERFACE & SUPERVISORY SOFTWARE
LAS PC Supervisory software provides a suite of features for chemical process management, analyzer configuration, and replenishment & dosing control. The software utilizes the SQL database server for factory integration and data access. Sample displays include:
The Process Supervisor display gives an overview of the process line. Tank, stream, and parameter status are color-coded and visible at a glance. Alarms are displayed here too with a flashing orange status. These await operator acknowledgment and provide a complete alarm history and explanation when clicked on.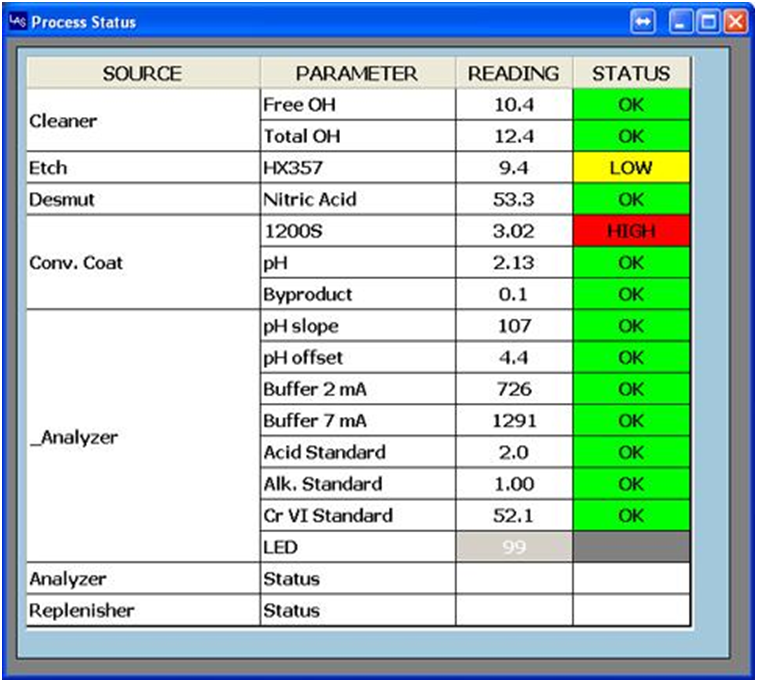 Parameter history, control ranges, analysis schedules, and replenishment settings are provided in drill-down displays –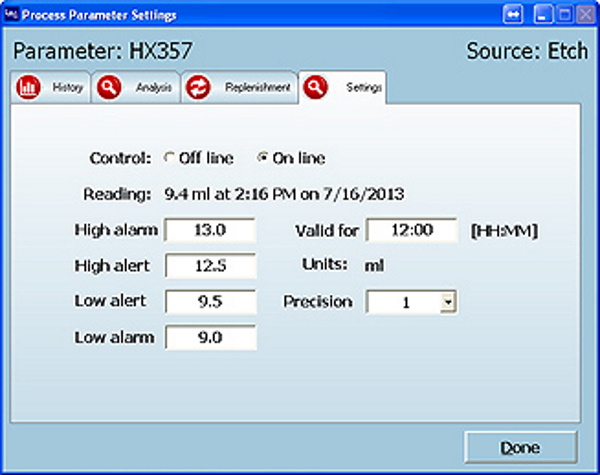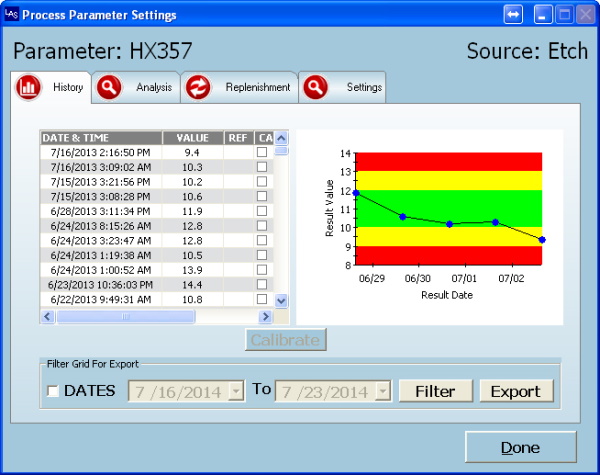 Replenishment controls allow auto, semi-auto, and manual operation and setting of volume, target, min/max limits. Other tabs select and display replenishment history.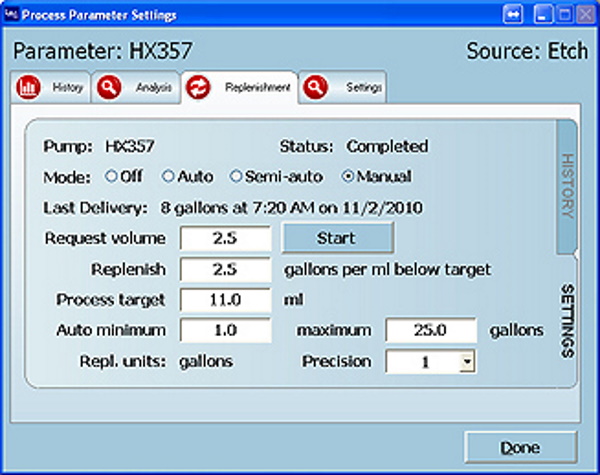 Menu-driven analysis configuration displays present all analysis steps and settings.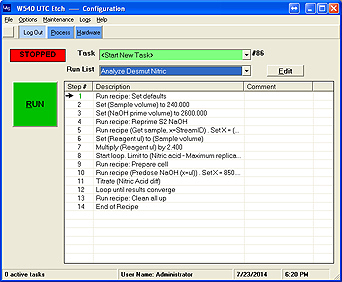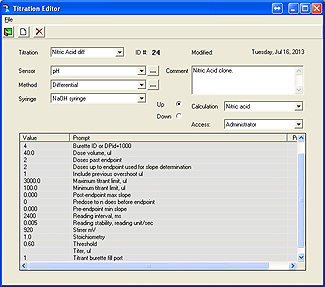 Liquid Analysis Systems, Inc. has over 30 years of experience in design, manufacture, and servicing of chemical process analysis and control equipment, software, and systems. Our products and services include both standard and custom solutions to chemical process control problems. For the solution to your chemical process control requirements…